View Award - Medal of Achievement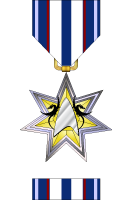 Awarded to any member who is a pleasure to work with. Recipients post without asking for assistance, and continue to move the story along; they also present new ideas for the betterment of the simulation.
Category: Out of character
Awarded: 0 times
No one has been given this award yet.